Manifesto Poster
Stationary
Website
Brand Booklet
Notepad includes notepaper, manifesto poster and a game booklet to help internalize the brand.
Logo & Tagline
Wallpaper
Retail
Alumni Spotlight Series: Andrew Youn '06 + One Acre Fund
Kellogg Alumni Spotlight video features Andrew Youn, an alumn who is revolutionizing the practice and business of farming in East Africa with his company One Acre Fund. Andrew's company has touched the lives of over 400,000 farmers and has seen three consecutive years of 50% growth - truly a poster child for Kellogg's inspiring growth mantra.
Wallpaper
Wallpaper

Environmental
Environmental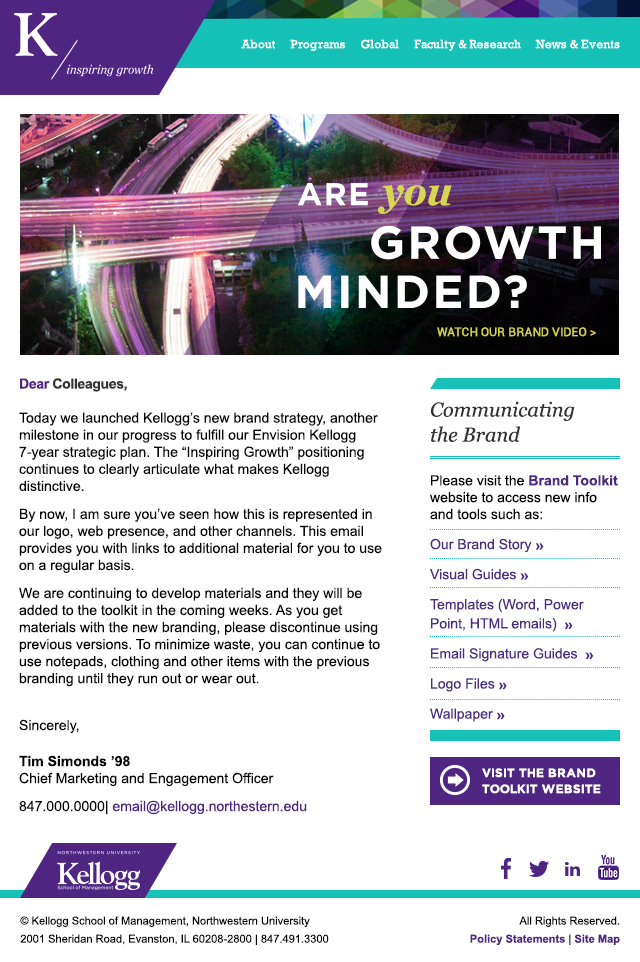 Email
Social
Brand Guides